Saffron & Rose is a fresh take on ethnics, folk and traditional crafts aimed in a modern direction with timeless approach.
Clothing as art and a way of self-expression, in which history and traditions are intertwined with modern urban dreamlike fashion designed to make you feel fabulous and unique.
People, traditions and eclecticism as a trend in fashion are the main sources of our inspiration shaping our authentic story.
With the development of factory production manual craftsmanship has almost gone extinct and has become unprofitable. Our mission is an effort to preserve and support traditional Central Asian handicrafts which have great historical and cultural significance. We create garments from organic silk and cotton fabrics woven by hand on an ancient loom and hand dyed with natural dyes. The technology of creation has not changed in centuries and is being passed down from generation to generation by hereditary artisans. The complex manual production of handwoven silk and cotton is a genuine art and a cultural heritage.
Saffron & Rose style is a vibrant combination of eclecticism and boho-chic, relaxed yet classy, with a pinch of artistic dust, . Shake it all well and you get freedom, uniqueness, celebration, inspiration, creativity – these are Saffron & Rose dreamy garments.
PEOPLE
Delicate hand work with fabrics creates textile art objects such as Ikat and handwoven silk which are handmade wonders of the world created by man.
TRADITIONS
Traditions and crafts passed down from generation to generation, from family to family – a thread that connects present with past and preserves cultural codes.
ECLECTICISM
We really love eclecticism. It became trendy in the 70th thanks to hippies with their outrageous philosophy and ultrafashionable outfits. Eclectic style is rebellious and creative and is really consonant with us.
Above all, we believe that a bright strong personality forms unique style and it's you, our dear customers, who make our garments so special, not vice versa.
The core principles of our brand
cultural heritage and traditional crafts
slow fashion and responsible consumption
energy and eclecticism, a mixture of styles, trends, cultures and types of art
freedom of self-expression, fashion as art, beyond trends and seasonality
manual labor of hereditary artisans as genuine luxury
crafters and small artisan communities, not factories and mass production
fair labor and fairtrade: decent wages for the work of our crafters and collaborators
Our products are of a very limited stock, we do not chase volumes.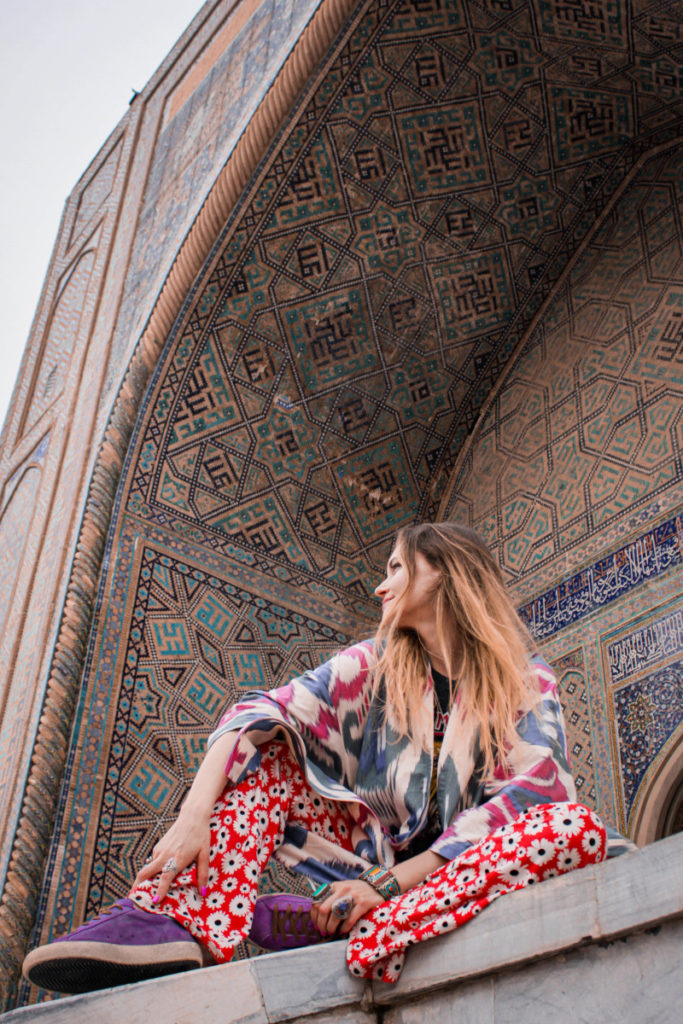 Our fashion is not trends but freedom of choice and self-expression, self-love and passion for what we do.
Saffron & Rose transfers part of the proceeds to charity on an ongoing basis.