Imagination is the highest freedom of all, which no one can take away from a person.
The ability to fantasize permeates the entire human existence. It affects everything that people do, create, think and dream about. This leads to the emergence of complex theories, dreams and inventions.
Fantasy is vital to the human mind. It begins as a psychological process by which the child learns to fill in the gaps between knowledge, reality and experience, and becomes a vital adult coping mechanism.
Fantasy offers children a rehearsed exploration of a world that is too big, too wide, too dangerous, which is getting closer and more real every day.
But most importantly, fantasy isn't just for kids.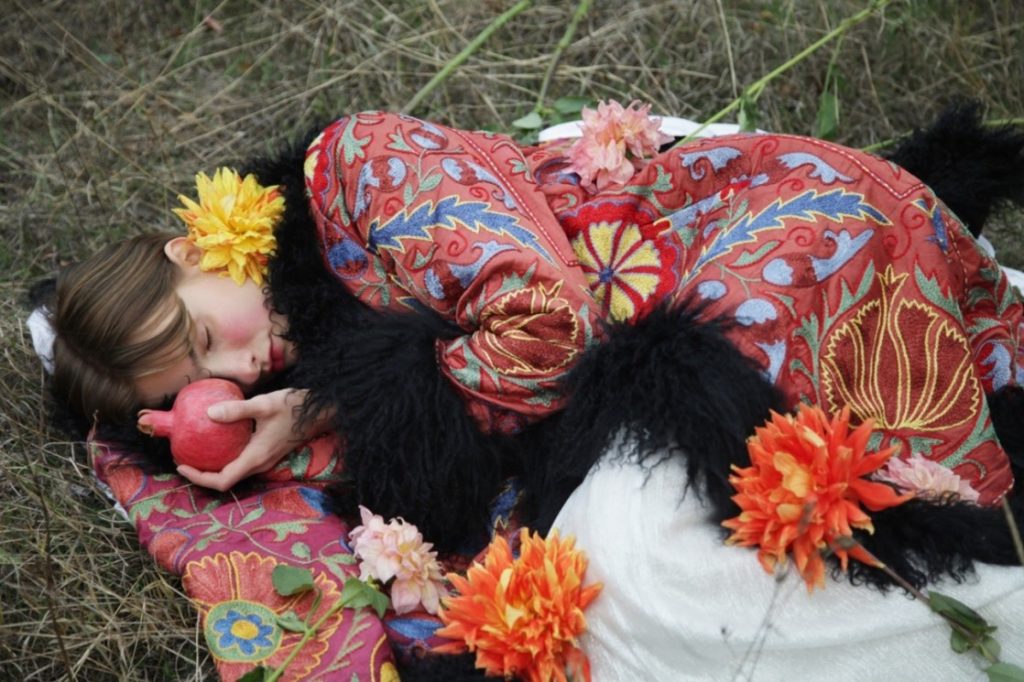 Taking one step away from reality to that "safe" place of pretend, prepares us to look the world's harsh realities in the face. From there we can name the sorrows and celebrate the joys before going back, with a clearer perspective on situations that bother us.
Our fantasy Enchanted Forest is that safe place, a dream of peace and a reminder that hope will overcome fear, beauty and imagination will prevail over destruction.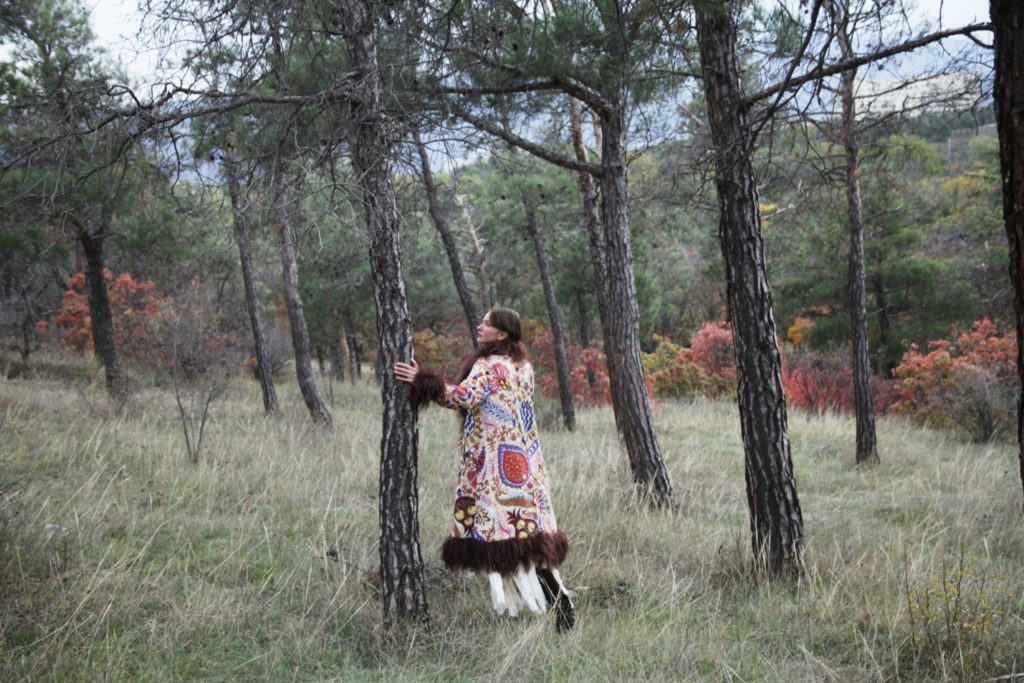 Add a dreamy fairy-tale feel to your everyday life. Our latest drop of hand embroidered coats will take you to the magical world of fantasy.
Discover our new Enchanted Forest drop
It's a colorful journey to November Tbilisi, and ode to a beautiful welcoming city. We created a beautiful campaign with a great team of concerned people. Traditional crafts of Central Asia are reflected in the landscapes of Transcaucasia: Lake Lisi as a symbol of freedom, streets and front doors of old Tbilisi as a declaration of love to the city that has become home to many people fleeing war, dictatorship and oppression, colorful autumn forest in the golden sunlight as a promise at sunset – promise of peace and beauty.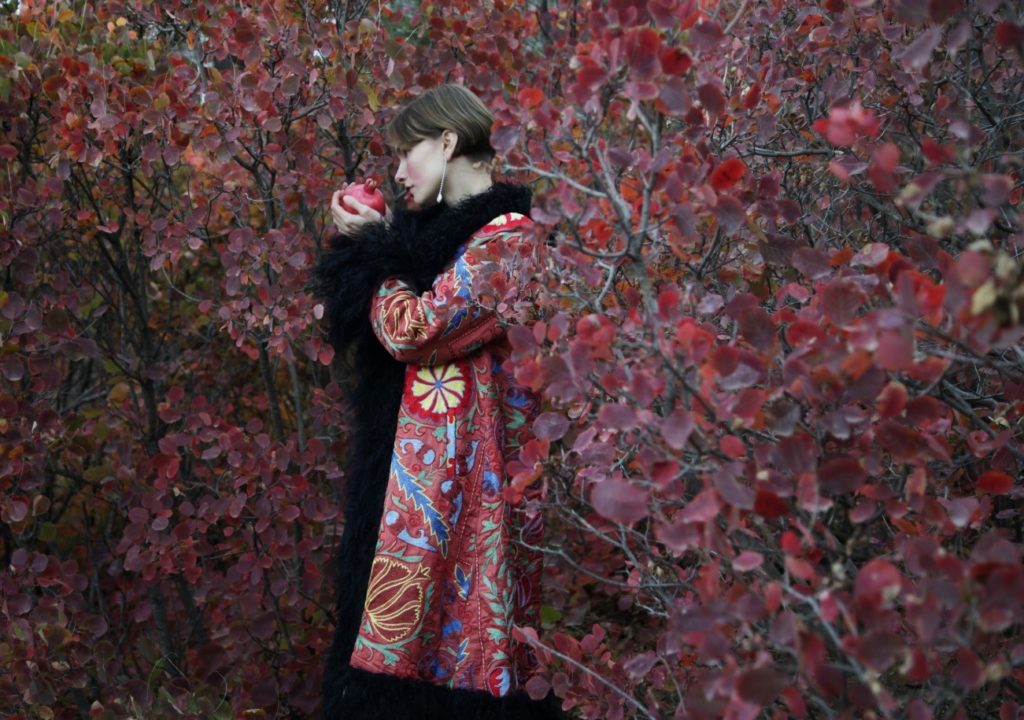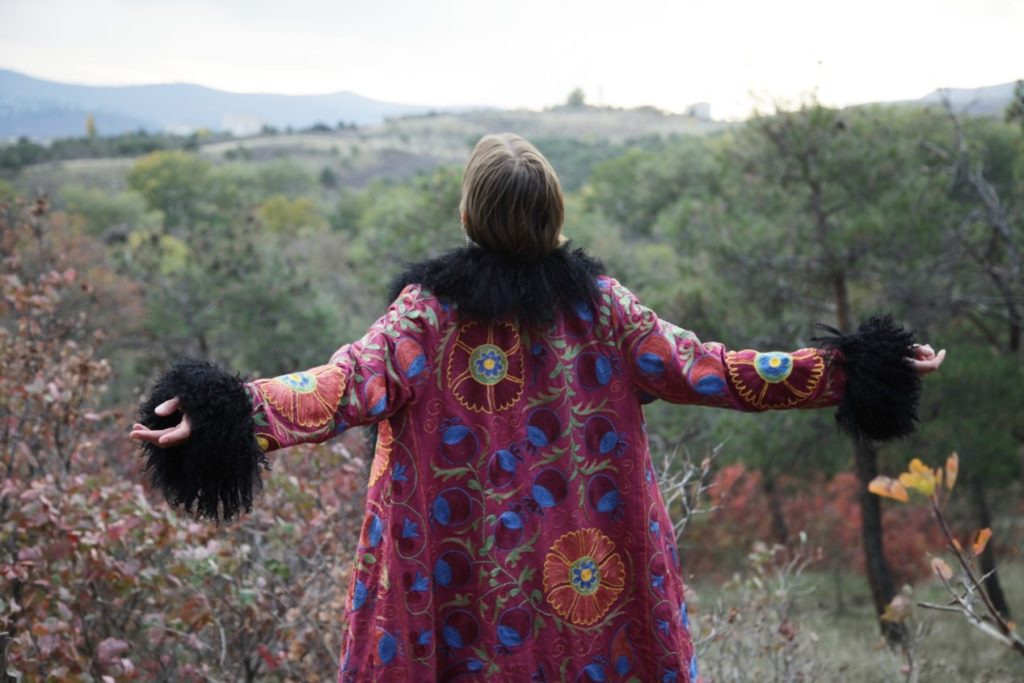 Lisi lake
Lisi lake is a small green oasis 10 km from the old town. The name comes from the algae of the same name, lining the bottom like a carpet. It is surrounded by hills, which offer a magnificent view of the city. Dry air, steppe landscape and magical sunsets make this spot a delight for the eyes, soul and mind.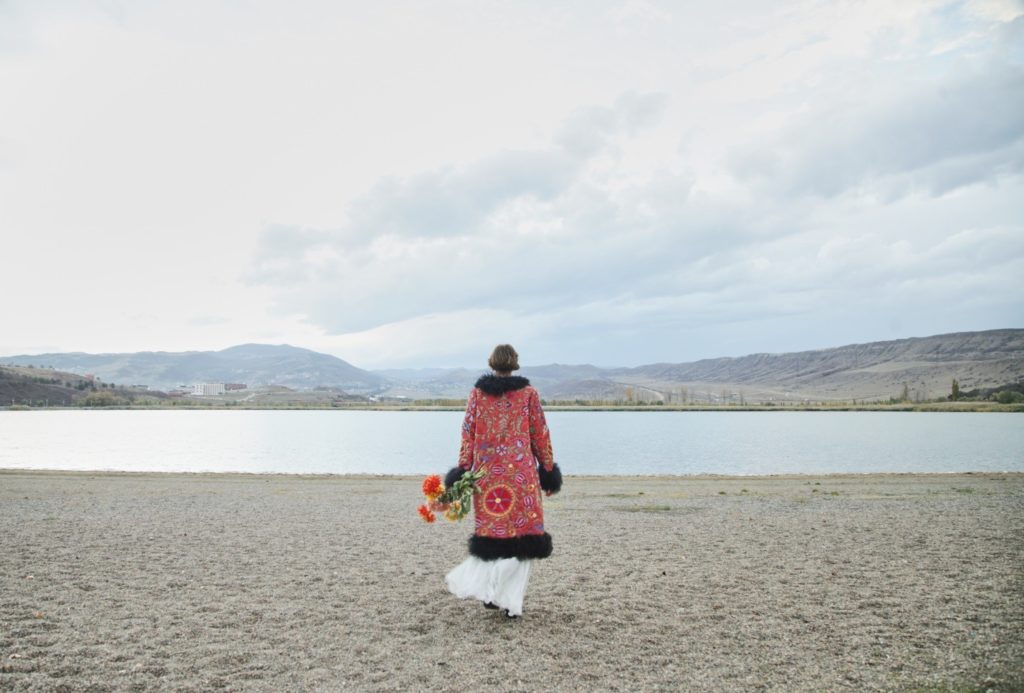 Sololaki hidden entrances
The Sololaki district is a genuine architectural "treasury" of old Tbilisi. Almost all the buildings of Sololaki were built at the turn of the XIX and XX centuries.
Nobles, Armenian merchants and Bohemians lived here and the richest of them literally competed with each other in the construction of unusual and beautiful houses. Thanks to their money and openness to new trends in world architecture such a unique phenomenon as "Caucasian modern" appeared. Mansions that have given their gloss to the years and the most beautiful front doors and entrances of Tbilisi have remained from their former glory.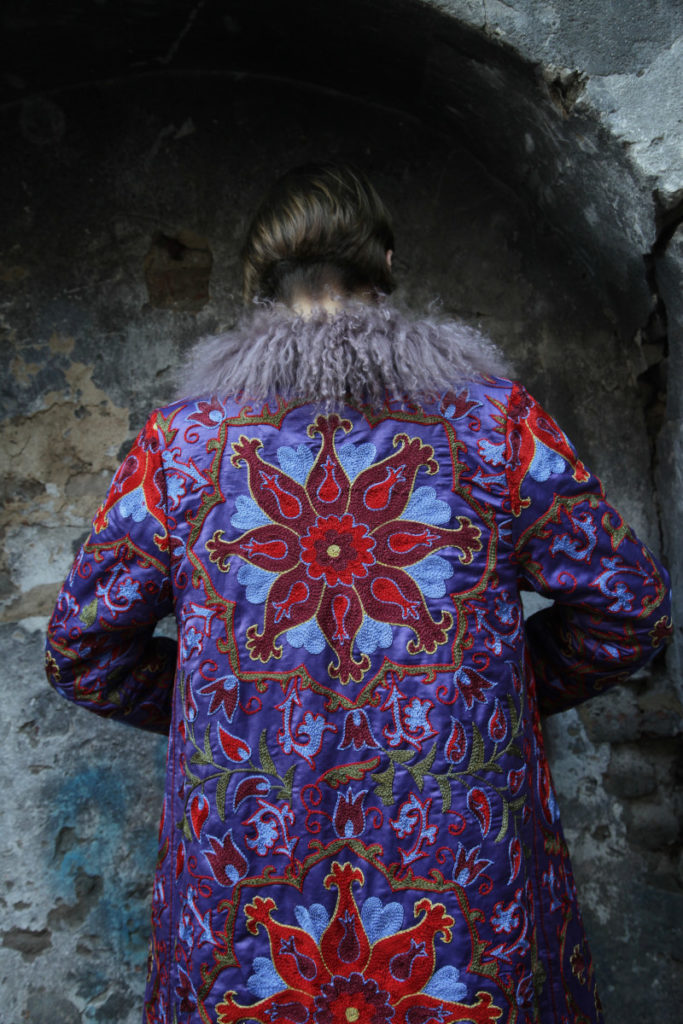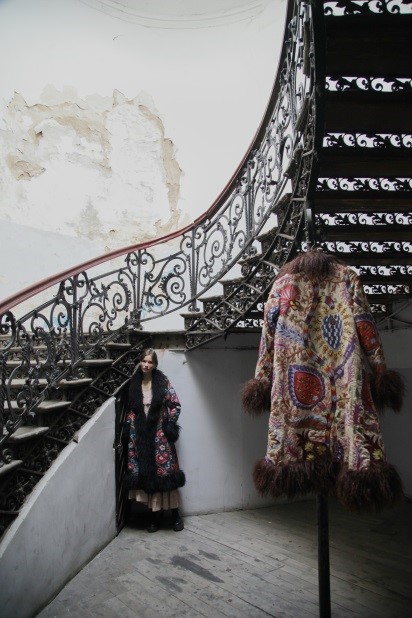 Fantasy adds magic to ordinary life. It is necessary to use the power of imagination to give yourself hope. After all, where there is hope, eventually there is an opportunity for transformation and change.
Here's a list of recommendations on how best to develop and train fantasy and imagination:
Read creative literature and watch creative films
Reading fiction, a person develops imagination. And by reading unusual genres for himself, he not only expands his consciousness and horizons, but also gets rid of information bubbles. The same principle lies in any kind of art. Try to discover new musical styles, master unfamiliar types of creativity, watch unusual genres of cinema.
2. Listen to music without words
Scientists have proven that listening to music increases productivity while working. However, listening to texts makes a person subconsciously focus on their meaning.
3. Look for new experiences
Finding new experiences is a great exercise for the brain and imagination. According to many researchers, the most reliable way to develop imagination is to find an environment in which you have no experience.
4. Buy things consciously. Only buy clothing that makes you wanna do a small dance!
Buy less, choose well, make it last.
With love,
Saffron & Rose